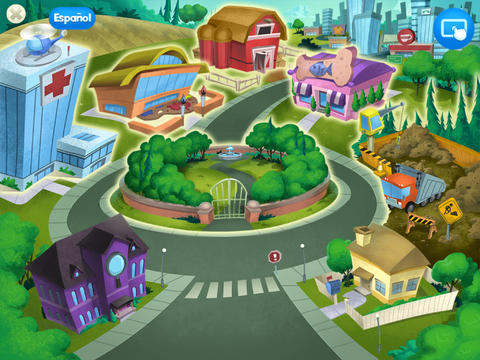 Here at Career Cruising, we're excited about our new ccSpark! application for iPad. ccSpark! is a learning game designed especially for elementary school.  It introduces our youngest Career Cruisers to age-appropriate life skills and career guidance information at national curriculum standards. With this new iTunes download, students can easily access ccSpark! from any iPad in the classroom or from home.

"An iPad application is key for our youngest ccSpark! users who are still working up to a computer desktop environment, " says Matt McQuillen, Career Cruising CEO. "Our new iTunes application means students can login to their own secure ccSpark! portfolios from any iPad at school or with parents at home."

ccSpark! is an engaging computer game where students learn by playing in a cartoon community. Students have their own digital portfolios for saving game progress and personal reflections. These portfolios are the first steps in building student career plans that continue after graduation.

ccSpark! is the elementary school component of our complete suite of integrated career guidance services from Kindergarten to College. All Career Cruising products meet school and district goals put forward by the National Career Development Guidelines and the American School Counselor Association. The career guidance information in ccSpark! also matches current college and career readiness initiatives.

The ccSpark! App is for the Kindergarten to Grade 2 module of ccSpark! only. It can be downloaded from iTunes to any iPad using the Apple ID associated with the device. Students then login with the same ccSpark! username and password provided by their school to continue with all their saved work. Students without the App can still access their saved work at www.careercruising.com   

In the classroom or at home? In the library or at the career center? At the your desktop or on a tablet? Let us know your favorite place to Career Cruise!