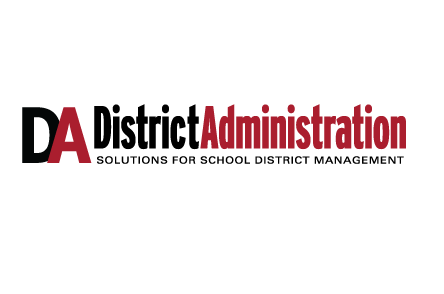 "The Winners are announced! Readers spoke out in the largest numbers yet for District Administration's 2011 Readers' Choice Top 100 Products awards. The DA editorial staff spent days sifting through hundreds of submissions and learning about new and innovative education products nominated by readers…Each nomination required a testimonial from a school administrator to allow us to understand how the product specifically impacted a school or district. Some products received more than 70 unique nominations." -Courtney Williams District Administration, Nov/Dec 2011.
This year, we are proud to announce that Career Cruising's popular Course Planner module, recently renamed ccPathfinder, was named one of the Top 100 Products on District Administration's Reader's Choice Award List!  ccPathfinder is a powerful tool that allows students to create multi-year course plans, which are in line with their career aspirations and graduation requirements. Many of our current users appreciate ccPathfinder for its ease of use, and ability to be completely integrated with their current student information system. One of the unique features of ccPathfinder is that students can see courses organized by career clusters, and can then track how their course selections match up with their careers of interest. It gives students ownership of and engagement in their education since they can see how it directly impacts their future possibilities.
Thank you to all of our clients who took the time to submit their testimonials and nominate us for this award! This is our Oscar and we will treasure it always!! Look for us to redouble our efforts to fulfill our ongoing mission to engage and inspire individuals of all ages to achieve their full potential in school, career and life. Thank you again and cheers to all of you who continue to believe in us, and our ability to partner with you to engage, inspire, and achieve.
 "Course Planner dovetails beautifully with our data management software and is extraordinarily user-friendly for school staff, parents and students. From an administrator's viewpoint, I have appreciated the ease of use for registration, and many features, including elective matching, that have made my job more efficient." Bonnie Johnston, assistant principal of curriculum and instruction, Buncombe County (N.C.) Schools
District Administration's full article available here.
---