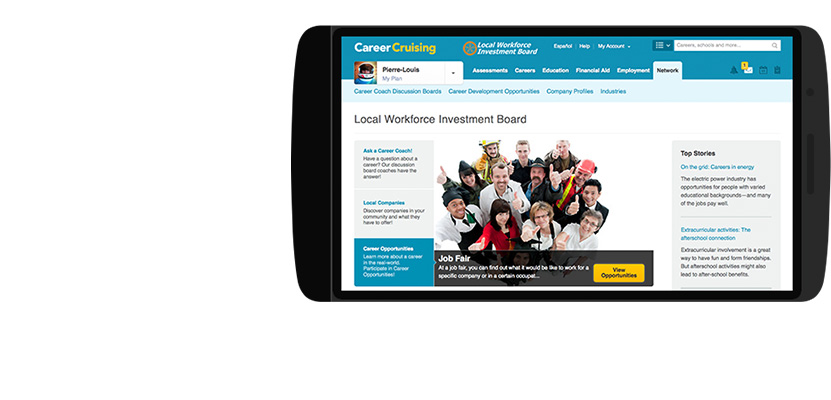 Creating Connections
Achieving potential doesn't happen in isolation and impacts far more than just individuals – it impacts entire communities. That's why we've developed Inspire. Just as we help students connect the dots between their skills, interests, abilities, education, and future with Career Cruising for K-12, Inspire connects the dots between individuals, schools, employers, and communities as a whole.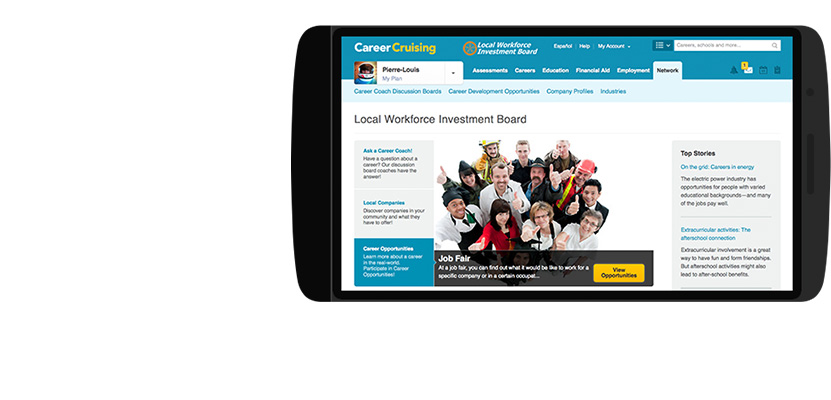 Encouraging Collaboration
Inspire is a cloud-based platform that enables collaboration among all community partners in preparing youth to transition from school success. Inspire integrates seamlessly into Career Cruising for grades 6 to 12 and brings potential to life for entire communities.
Comprehensive Resource
Inspire connects education and industry with employer profiles, career coaches, work-based learning experiences, communication tools, local events, and social networking connections.
Learn more!!