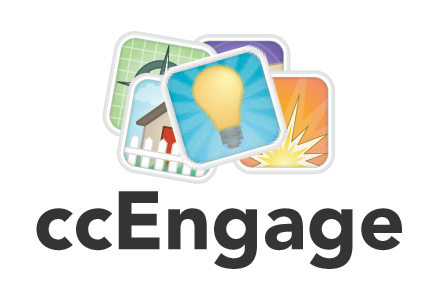 FOR IMMEDIATE RELEASE
(For questions or additional information contact Sheila Joy at 703.862.7217 or sheilaj@careercruising.com)

# # #
(Toronto, Ontario – February 14, 2012) – Career Cruising, founded in 1997 and used by nearly 20,000 schools throughout Canada and the United States, provides age-appropriate career development, assessments, planners and other resources. In its ongoing mission to engage and inspire individuals to achieve their full potential in school, career and life, Career Cruising is pleased to introduce ccEngage. Developed to give students and schools an easy and effective way to develop skills and knowledge needed for success, ccEngage can be used as a single, complete solution or combined with individual components to meet a school or organization's unique and immediate needs.
It all starts with ccSpringboard, the foundation of the ccEngage system. Designed with students in mind, it contains exceptional assessment tools, engaging and detailed career profiles, and comprehensive post-secondary information. Career Cruising is also introducing ccSpark!, a foundational product available for elementary school students.
"Studies show that the sooner students are engaged and inspired about their futures, the more successful they are," said Career Cruising's CEO, Matt McQuillen. "But we also know that it's never too late for people to achieve their full potential in school, their careers, and life in general. That's why, in addition to K-12 schools, we also work with community organizations and employers to create what we call a 'whole community' approach to workforce development. These partnerships also allow us to provide relevant, accurate, and real-life data to guide individuals down the path that best suits their personal strengths and interests."
Once ccSpringboard is in place, other components can be added to enhance the experience of career exploration and discovery, including:
ccTheRealGame: This experiential career and financial literacy learning program brings the real world into the classroom, where students learn by role-playing careers and working together to build better communities. Students are able to see first-hand how career choices impact their future. Financial literacy is brought to life as they manage budgets and make difficult real-life decisions.
ccPathfinder: This component integrates with ccSpringboard and a school's Student Information System (SIS) to provide the ability for students to plan, select and modify a four-year high school plan that both aligns with their life goals and meets an individual school's graduation requirements. In addition to the obvious student benefits, a labor-intensive and cumbersome course selection process is automated, freeing advisor time to work directly with students.
ccAchieve: This robust set of tools and work flow processes guide high school students, counselors and teachers through the college exploration and application process. It includes deadlines, scholarship, financial aid, academic and other relevant data in one comprehensive package.
ccInspire completes the ccEngage suite by creating a vibrant way to connect students, businesses and the community as a whole. It is offered as an optional component for communities where many of the schools are already utilizing Career Cruising products.
Additional tools are also available, including test preparation and electronic transcript management, along with the option for bilingual products. For more information, please call 800-965-8541 or visit www.careercruising.com.
# # #