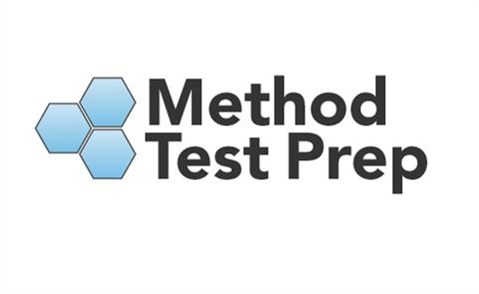 FOR IMMEDIATE RELEASE
(For questions or additional information contact Sheila Joy at 703.862.7217 or sheilaj@careercruising.com)

# # #
(Toronto, Ontario – April 20, 2012) – Career Cruising, founded in 1997 and used by nearly 20,000 schools throughout Canada and the United States, provides age-appropriate career development, assessments, planners and other resources. In its ongoing mission to engage and inspire individuals of all ages to achieve their full potential in school, career and life, Career Cruising is pleased to announce its recent partnership with Method Test Prep, a leader in standardized test preparation.


"Partnering with Method Test Prep is a perfect complement to our ccEngage system and overall initiatives for student success," explained Matt McQuillen, CEO of Career Cruising.  "There are several ACT and SAT test preparation programs out there, but it was clear to us that Method Test Prep does the best job of engaging students. And we know that when students are engaged and inspired, they succeed."
Career Cruising's ccEngage system is a powerful and complete, cloud-based solution. Based on the real world, ccEngage inspires students to discover themselves, their potential and their futures. It all starts by uncovering an individual's strengths and interests, and then developing a personalized plan. Part of that plan is to provide tools to guide post-secondary exploration and manage the complex college application process.  With deadline, scholarship and financial aid resources tied together, students are able to focus on finding the right path versus navigating a stressful process.  Method Test Prep is a perfect addition to help Career Cruising realize its goal to fully prepare students for success as they prepare for college.
Method Test Prep and ccEngage are both web-based and easy to use and implement in a home or classroom environment. The Method Test Prep format, which is broken into checklists, makes it easy for students to accomplish goals in manageable 15-minute tasks. Method Test Prep's video instructions engage students by providing visual information, to which students relate. The audio lessons, presented in formats also very familiar to students, along with the Method Test Prep vocabulary builder, further empower and motivate students to learn. Method Test Prep's easy integration into classroom curriculum through the ability to create classes, customize quizzes, and access lesson plans, also engage and support students to succeed.
For over 12 years, Method Test Prep has helped students get higher test scores in a number of effective ways. By improving relevant skills, students are able to face any challenge that may come to them during test time. In addition, the test preparation software makes students more familiar with the test format. With comprehensive practice on typical test questions, students can achieve higher scores come test time. Method Test Prep has been proven time and time again, with improved SAT scores an average of 120 points, while ACT scores increase an average of three points.
Method Test Prep is extremely robust, yet very user friendly. Students get individualized results when working through the program. They are able to re-take test sections and review specific skills. Additionally, areas of strengths and weaknesses are clearly identified based on previous practice test scores.  Using this information to direct their study, students can increase their scores in very concrete ways. Teachers have access to the same reporting and have the ability to address areas of need for specific students.  Teachers can also broadcast lessons to an entire group of students, or allow the students to go through the lessons individually.
"We are excited to partner with Career Cruising as they have a mission that is very similar to our own," said Tom Ehlers, President of Method Test Prep, "All students should have access to high-quality, simple-to-use tools to prepare them for success in college. With this partnership, more students will be able to use Method Test Prep courses to prepare efficiently and effectively for the SAT and ACT. By learning math and English skills through the test prep software, students are not only able to increase their test scores, but they can improve  both classroom and life performance."
For more information about Method Test Prep, visit our website or call 800.965.8541.
###