By H B Gelatt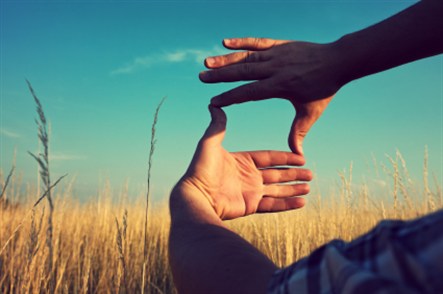 When I was invited to write this blog sharing what I have learned from my 50 years as a counseling psychologist, I didn't know where to begin. So I decided to begin in 1989 at about the halfway mark of my career. Having experienced so many changes in the global environment, counseling and career development theory and practice, I was inspired to steer away from the norms and adopt my own decision making "philosophy" of positive uncertainty, which I will explain below. Since then, change has become more rapid, more unpredictable and inevitable. Below I have gathered my top three pieces of advice for you to be successful in this modern, ever-changing environment as a counselor, a career development practitioner, a parent or as yourself.
1. Let Your Goals Guide You, Not Govern You
In 1974 David Campbell wrote a popular book titled If You Don't Know Where You're Going, You'll Probably End Up Somewhere Else. Later, I offered a Gelatt corollary: if you always know where you're going you may never end up somewhere else. From experiences that you most likely encountered over your career path, somewhere else may be where you wanted to go all along but didn't know it. My advice: Let your goals guide you, not govern you. Knowing what you want and where you want to go is good but don't be close-minded. Remember to be focused yet flexible allowing yourself the room to end up…somewhere else.
2. Learn to Plan AND Plan to Learn.
More recently Nike's motto "Just Do it" became popular in sports and carried over into personal decision making. However, it isn't very good advice for successful long-term career development because you need a plan before every action. My advice: Learn to plan AND plan to learn.Remember to plan your path before leaping into action but also remember that what you learn along your path may change your plan. Today information is becoming more readily available, don't ignore it. If you pay attention to the learning opportunities around you, your plans will be more informed and effective in achieving your goals.
3. Become as Capable of Change as the Environment
When I began my career I preached and practiced a rational, linear, "by the book" career decision making process. So did everyone else. There was no room for intuition or uncertainty. Today there is no room for the inability to accept change. My number one advice for you today is: Become as capable of change as the environment. You have to be open-minded,receptive to new ideas, and adopt the idea of positive uncertainty. The future is uncertain; it is not predetermined or predictable but it is persuadable. If the future were certain it wouldn't be persuadable. Therefore, be positive about the uncertainty because it is enabling, allowing you to think about creating your future and to change your mind. 
The next 50 years will surely bring more changes, especially with the expected advances in modern technology. For those who will be there, I recommend that you see yourself as your greatest technology. There is no technological device that can equal the power, flexibility, creativity and user-friendliness of the human mind. We all possess right behind our eyes our greatest resource for creating our future. All we have to do is believe it and use and think with these three thoughts in mind at all times:
1. Let Your Goals Guide You, Not Govern You
2. Learn to Plan AND Plan to Learn.
3. Become as Capable of Change as the Environment
------
ABOUT H B GELATT
For over 40 years H B Gelatt has been regarded as an expert in decision making. Most notably he is the creator of Positive Uncertainty, a philosophy of decision making in uncertain times. He has co-authored a popular decision making book, called Creative Decision Making Using Positive Uncertainty. Throughout his career, H B has taken on numerous roles including Senior Research Scientist for the American Institutes for Research, Special Consultant and Trainer for the National and California Occupational Information Coordinating Commitees, the College Board and the Kellogg Foundation Adult Learning Project, amongst others. H B has received many honours for his work including the Lifetime Achievement in Career Development Award from the California Career Development Association.  Education wise, he has obtained a doctoral and master's degrees in counseling psychology from Stanford University and a bachelor's degree in psychology from San Jose State University.

To learn more about H B and his work or to see some of his writing, visit his blog or his website.
You can also send him an email.