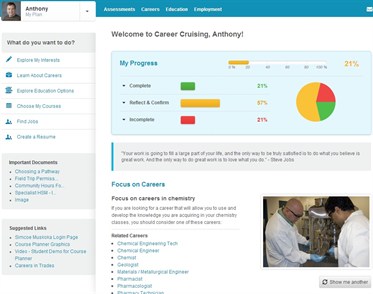 Thank you all for your patience.
Over the past week we have continued to test, poke and prod our new CC 2.0 release. So far, everything looks great!
So…we are beginning the phased rollout.
As of this morning, 200 sites now have access to cc 2.0. As we monitor performance, we will continue to add sites at a pace that ensures stability.
A couple of items of note:
All our clients will continue to have the option to access CC 1.0 until the end of June, 2013.
Clients with access to CC 2.0 will be able to access both the CC 1.0 and CC 2.0 versions.
Demo access to CC 2.0 is now available for all educators and career advisors. Contact your Client Account Manager for details.
For those of you who are using CC 2.0, we welcome your feedback. If you have any comments, please send us an email at feedback@careercruising.com.
On behalf of the entire Career Cruising team, wishing you all the best during the holiday season and the New Year!