By Ken Coates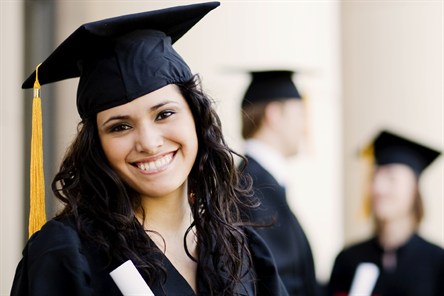 Early in my term as Dean, Faculty of Arts at the University of Waterloo, Canada's leading institution and one renowned for its connections to the world of work, I was asked to speak to two groups in rapid succession: high school students considering the University of Waterloo and the graduating class from the Faculty of Arts.  I remember both presentations vividly.  It was 2007. The North American economy was firing on all cylinders. The forthcoming wave of retirements was going to clear out the middle class for the thousands of eager graduates coming out of Canadian and American universities. This was the age of the knowledge economy.  Graduates in all fields were sure to be in high demand.  My message was simple: get a university degree, work hard, plan carefully and a world of opportunity (and a high income) awaited. 

What a difference a few years has made!  The world of work has turned sour.  The financial crisis of 2008-2009 stripped hope and optimism from the economy.  The stock market crash convinced thousands of would-be retirees to rethink their plans to leave the work force.  Companies reconsidered their investment plans, as they were concerned about the remarkable rise of China and about the slow decline of the North American economy.  Canada seemed to be doing much better -- producing natural resources at a time of high commodity prices is a recipe for at least short-term success -- but even here the forecasts were disappointing.  The 2012 American presidential election turned into a referendum on the preservation of the American middle class and the long-touted "American Dream."  Governor Mitt Romney referred repeatedly to the high rates of unemployment and student debt among university graduates, a situation that is mirrored in Canada but rarely discussed.  Uncertainty reigned.

There is a new message for young people, rooted in simple realities: a sharp and seemingly permanent decline in middle management employment, the over-production of university graduates in general, the underproduction of university and college graduates with specialist, science-based credentials, and serious questions about the work ethic, motivation and determination of the young adults of today.  The so-called "Entitlement Generation" has few supporters among the adult population, including sadly many parents who raised their children to assume that they were very good at everything and that the world would unfold in their interests.  To a large number of employers, most university graduates lack the qualities that are essential for success in the highly competitive global marketplace.  We are entering a world of unpaid internships, substantial unemployment, mass underemployment, low salaries, short-term jobs, and youth dissatisfaction with their life chances. 

The message -- and I fear that this one is going to last -- is simple.  A university degree is no guarantee of a good job, an exciting career and a high income.  University provides an opportunity to prepare for the world of work, but it is up to the individual to determine if that opportunity will be seized.  The job market will remain tight and it will be hard for an individual to rise above the wave of new graduates leaving the universities and colleges every year.  So, the future for a young person working their way through post-secondary education rests on very careful and deliberate steps.  Students should select their academic programs carefully.  Students with specialist or science and technology-based degrees have the best prospects. Entering university with solid Math, Physics and Chemistry credentials is essential to keep doors to these high demand programs and careers open.  Science aversion is increasingly a serious impediment to a career.   Business schools are very crowded, and there are prospects of over-production of graduates.  Once in school, young people should also dedicate themselves to their studies.  Excellence and achievement, and not  exclusively in academics is the sine qua non of a highly successful career.  Students have to pay attention to their volunteer activities, part-time and summer jobs, and extra-curricular activities.  Employers are interested in future employees of broad accomplishments and interests, not book-learning drones who never had a life outside of their course work. 

There are challenging times ahead, and we have not prepared the young people of today for the economy and workforce of the future.  Not only have the adults saddled future generations with a crushing debt load, they have led North America into an economic morass filled with uncertainty and change.  In this environment, young people need to seize the future, look for opportunities for personal development, give serious thought to entrepreneurship and self-employment, and take responsibility for their career and earning outcomes.  Universities and colleges can be part of the puzzle, or they can be holding pens where young people and families put off discussing the inevitable transition to the world of work. 
We are in, I truly believe, a time that rewards the bold, the hard-working and the creative and that punishes the passive, the entitled and the unmotivated.  Making one's way in the world has never been easy, and it is tough enough at present.  It seems quite clear, to me at least, that the future promises greater difficulties and puts even more of a premium on self-direction and a rediscovery of the work ethic that once made North America the envy of the world. 
*****
About Ken Coates
Raised in Whitehorse, Yukon, Ken attended the University of British Columbia and the University of Manitoba, receiving his PhD in Canadian history from UBC in 1984  He subsequently taught at Brandon University and the University of Victoria before starting an administrative career that took him to the University of Northern British Columbia, the University of Waikato (New Zealand), the University of New Brunswick at Saint John, the University of Saskatchewan, and the University of Waterloo.  He is now the Canadian Research Chair in Regional Innovation in the Johnson-Shoyama Graduate School of Public Policy, University of Saskatchewan.  Ken's research covers a variety of topics, including Native-newcomer relations, Northern history, Arctic sovereignty, science and technology and contemporary Japan.  He is the President of the Japan Studies Association of Canada.  He has written and spoken extensively about post-secondary education, drawing on his years of administrative experience and his work at very diverse institutions.  In 2011, he published Campus Confidential:  100 Startling Things You Need to Know About Canadian Universities (with W.R. Morrison); a revised edition of this book will be published in 2013, as will a "users' guide" to Canadian universities.
You can visit Ken's website to learn more, or send him an email at kennethcoates@gmail.com.