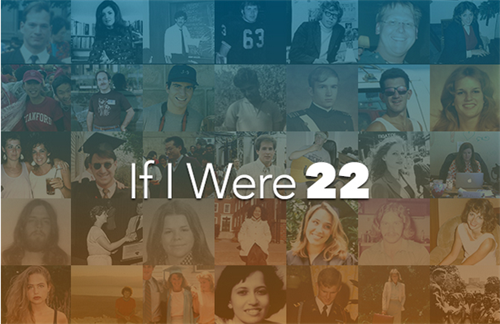 Congratulations to LinkedIn for getting Career Cruisers everywhere inspired by the "If I were 22" series!  If you haven't found it already, we just had to alert you to this engaging project.  Let us know which ones inspired you most!
The "If I Were 22" series invites leaders from every industry to share lessons from their youth.  The result is a treasure trove of over eighty contributions that read like entertaining graduation speeches for the class 2014--or any young professional. 
Many contributors explore the balance of dreaming versus organizing as a young adult. Stylist Rachel Zoe explains how the rules for climbing the ladder of success in fashion can apply anywhere.  On the other hand, Arianna Huffington of her eponymous Huffington Post advises against climbing the traditional ladder of success for a less stressful life.
Confused?  Don't worry: Deepak Chopra takes a spiritual look at how not to fear your uncertainty.
There are also many delightful surprises: Financial Advisor Suze Orman explains why money should not define you—whah?!  And guess what Virgin Group Founder Richard Branson and UN Secretary General Ban Ki-moon's advice has in common?  The importance of travel!
If you're already have a LinkedIn account, the entire series is accessible to you right here.